Saskia is Chair of the Board of Everitt Health, a Dutch privately held investment group, which is working on consolidation in the Home Care market through a Buy & Build strategy.
Member of the Board of Sias SpA and Member of the Remuneration Committee (Tortona, Italy)
Sias is the 4th largest operator of toll roads worldwide with 3,340 KM of highways under concession in Italy, Brazil and the United Kingdom.
In May 2017 Saskia has been nominated as independent, non-executive Director on the Board of Sias SpA and is member of its remuneration committee. In addition, she was Chairman of the Board of Trustees of AISR, Rotterdam, from August 2016 up to August 2017.
Chairman of the Board of Trustees of the American International School of Rotterdam [pro bono] (Rotterdam, the Netherlands)
AISR is a private, international school in Rotterdam offering high quality education in English including a full International Baccalaureate program.
Statutory Director of SBM Schiedam BV and SBM Schiedam Projects BV (Schiedam, NL)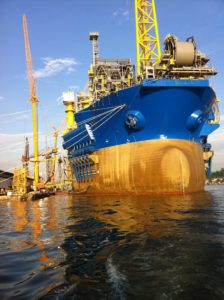 Vice-President of VT2 SrL, a JV company between VTE SpA and Maersk (Genova, Italy)
PSA Europe Pte Ltd. (Antwerp, Belgium), Head of Business Development Europe
Responsible for all business development activities of PSA in Europe (acquisitions, development of greenfield and brownfield sites).
Member of the Board of Directors and Managing Director (Amministratore Delegato) of PSA Sinport SpA and its three operating companies: Voltri Terminal Europe SpA, Vecon SpA, Prà Distripark Europe SpA (Genova and Venice, Italy)
Member of the Board of Directors of 8 subsidiaries of Hessenatie and Noordnatie (Antwerp, Belgium) following the takeover of these companies by PSA International