A seasoned executive, with a proven track record and natural authority to lead high performance teams.
In-depth experience in both corporate functions as well as roles with significant P&L accountability. Has developed adequate business strategies, conducted M&A projects and lead Equity Capital Market transactions (private placements, rights issues). Strong skills in identifying opportunities for margin improvement, driving performance in conjunction with business unit leadership teams.
Deep understanding of group dynamics, leadership styles and multicultural aspects of doing business around the world (including Hong Kong, Malaysia, Italy, Belgium, Monaco, the Netherlands).
A capability builder who takes on initiatives with loose or non-existent corporate precedents and establishes processes, policies & procedures and structures to create sustainable institutional capabilities.
Main industries: oil field services, container terminal operations, shipping / logistics, corporate wellness.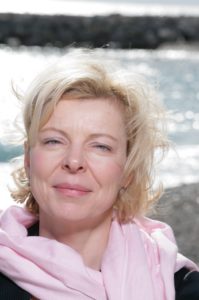 Saskia has worked for a number of blue chip companies, both in corporate roles as well as roles with a large P&L responsibility.
Hutchison Port Holdings, Business Development Manager
Part of the Hutchison Whampoa Group (Hong Kong)
Responsible for the business development activities of HPH in South-East Asia (due diligence, acquisitions), working out of Kuala Lumpur
Hutchison Westports Ltd. (Felixstowe), Business Development Manager Part of the team, responsible for business development in Europe, i/a due diligence and acquisition of Europe Combined Terminals BV, Rotterdam (1998/1999)
PSA Europe Pte Ltd. (Antwerp, Belgium), Head of Business Development Europe
Responsible for all business development activities of PSA in Europe (acquisitions, development of greenfield and brownfield sites).
PSA International, Singapore
Sinport SpA (Genova, Italy), Country CEO
P&L responsible for 4 Italian business units which PSA (headquartered in Singapore) bought from the Fiat Group in 1998, focussing on container terminal operations and related logistics' services. Headcount 700. Contributed to significant top line- and bottom line improvements during my mandate, including moving the Grand Alliance to Genova.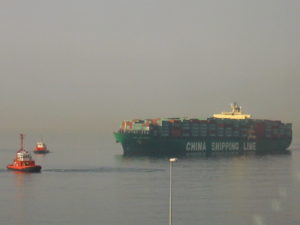 Vice-President New Energy Systems, SBM Gas & Power (Monaco)
SBM Offshore (Monaco), Director Group Strategy and M&A, Exec Committee Member
Reporting to the CEO, responsible for shaping, in close liaison with the Board of Directors, SBM's medium- to long term strategy and secure its implementation. In addition, responsible for all M&A activities of the Group (concluded successfully a US$ 400M asset disposal program) and capital markets transactions (deal captain for a private placement in Dec 2012 and for SBM's rights issue in April 2013).
Since January 2012 member of SBM's Executive Committee.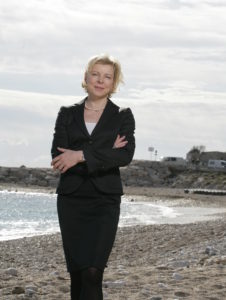 Managing Director of SBM's Master Limited Partnership Strategy, Amsterdam (NL)
Structuring pre-IPO SBM's Master Limited Partnership, a partnership that is publicly traded and listed on one of the US stock exchanges. SBM Offshore will act as the sponsor to the MLP. The IPO is subject to market conditions. After the launch serving as the company's first CEO & CFO. SBM (AEX: SBMO) is a leading provider of offshore floating production solutions, primarily FPSO's, to the oil & gas industry